Orange County Area Activities
We post only Orange County Area Activities, Regional Activities, and Activities from the Areas that directly border our Area on the Orange County Web site.
Visit the Southern California Regional Activities page to learn what is going on in the other areas in the Southern California region.
Send Email to OC Area Activities Committee for questions, comments or feedback regarding Orange County events and activities.
SCRCCNA 41
October 30-November 1, 2020
41st Annual and 1st Virtual Convention
Click
here
for more information regarding our convention.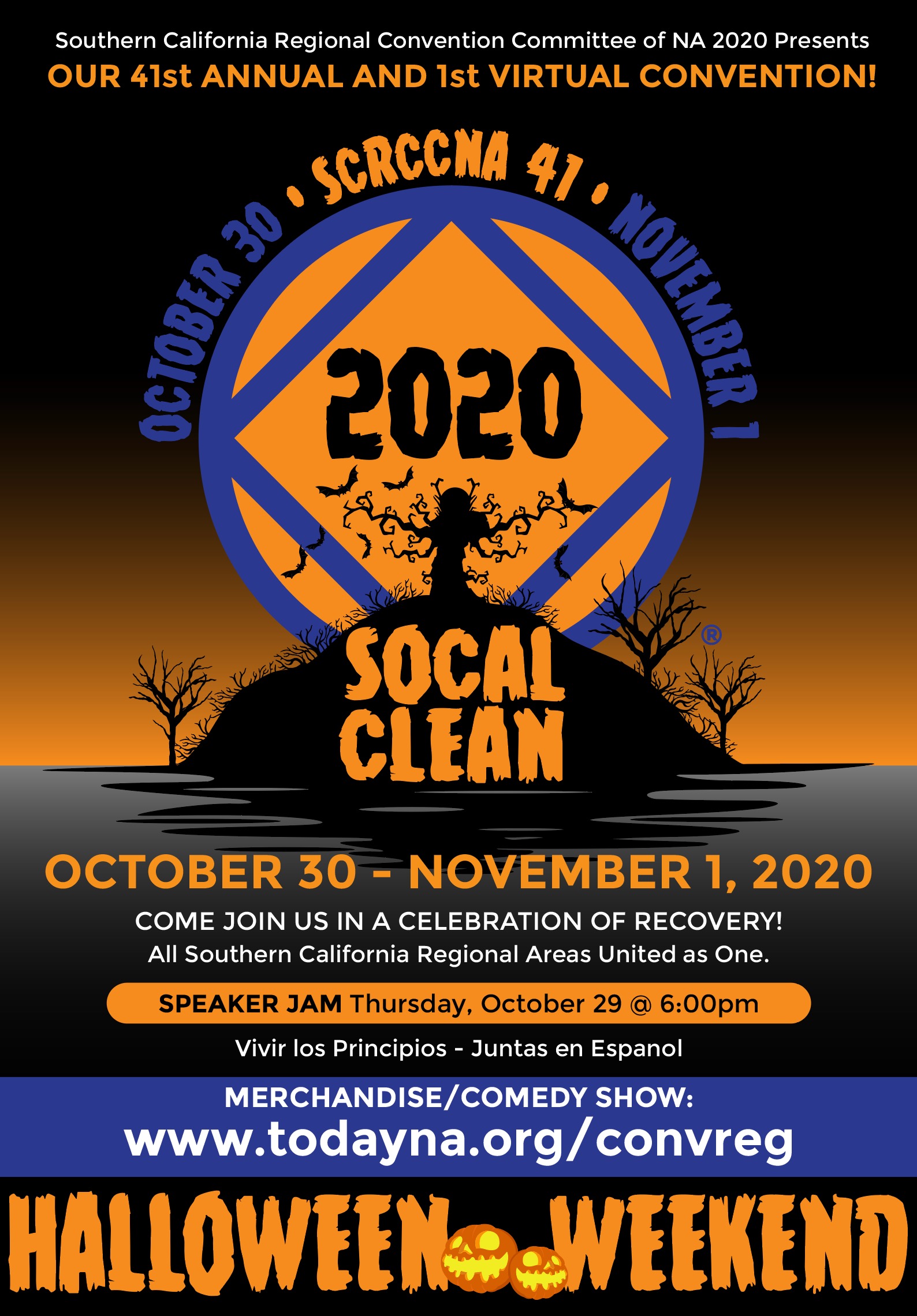 Quick link to our Service page