Orange County Area Activities
We post only Orange County Area Activities, Regional Activities, and Activities from the Areas that directly border our Area on the Orange County Web site.
Visit the Southern California Regional Activities page to learn what is going on in the other areas in the Southern California region.
Send Email to OC Area Activities Committee for questions, comments or feedback regarding Orange County events and activities.
Orange County Area Public Relations
Presents
PRBQ a Public Relations BBQ!
Saturday August 20th, 2022
@ Eisenhower Park
2864 N. Tustin St.
Orange, CA 92856
From 11am to 2pm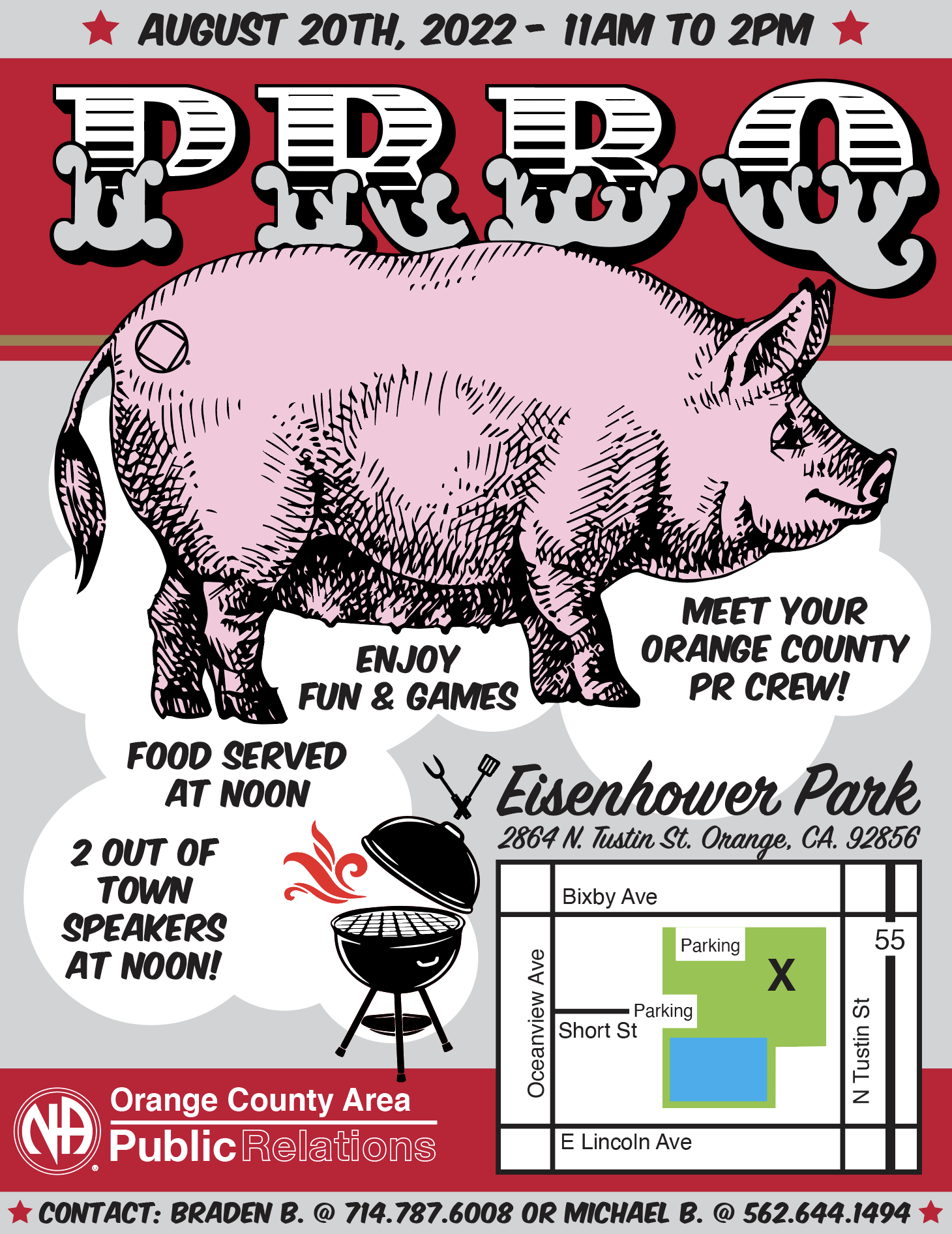 Orange County Activities
Presents
Camp Out
August 25th – 28th, 2022
@ O'Neil Regional Park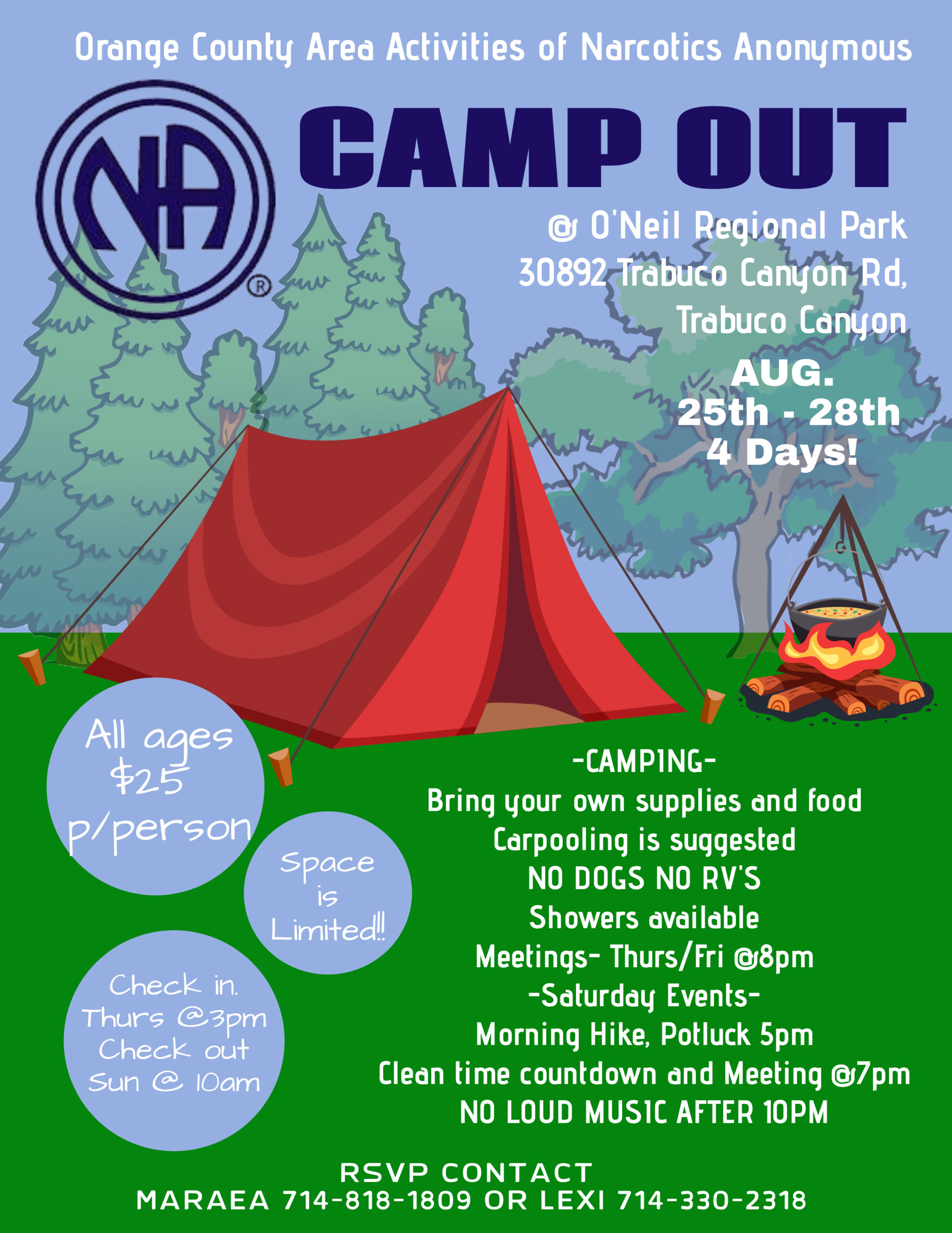 Southern California Regional Convention 43
Presents
SCRCNA 43
Welcome to SoCal Clean 43!
The Southern California Regional Convention 43 will be held in Ontario California.
September 30 thru October 2, 2022.
It takes a committee to build a convention and you can help.
Please consider becoming part of the committee regardless of convention experience or amount of cleantime.
If you share a passion for service check back for more committee information.
Click here for link: SCRCNA43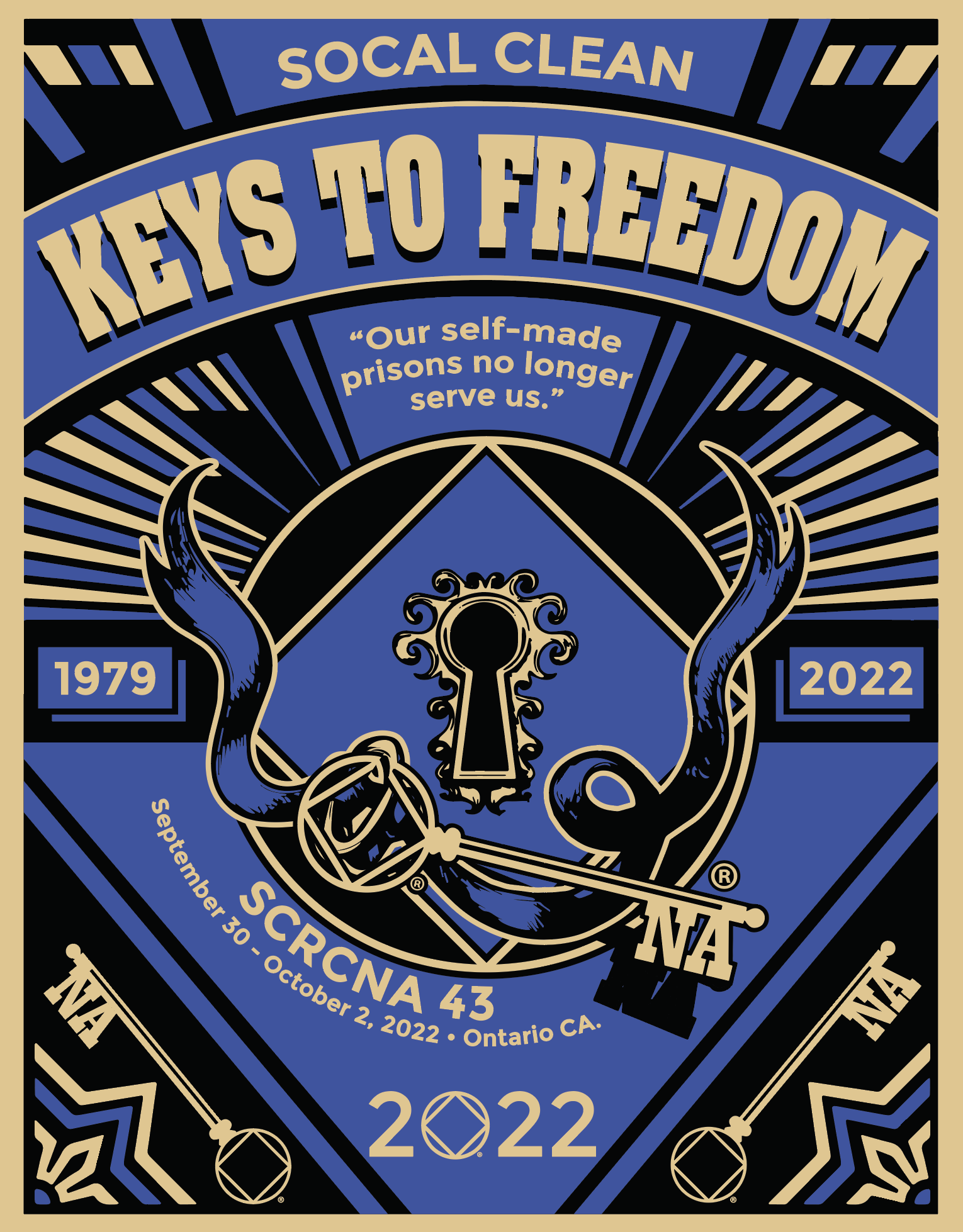 Quick link to our Service page