Orange County Area Activities
We post only Orange County Area Activities, Regional Activities, and Activities from the Areas that directly border our Area on the Orange County Web site.
Visit the Southern California Regional Activities page to learn what is going on in the other areas in the Southern California region.
Send Email to OC Area Activities Committee for questions, comments or feedback regarding Orange County events and activities.
Orange County Area Activities NA
Presents
Camp Out
September 17, 18, & 19
O'Neill Regional Park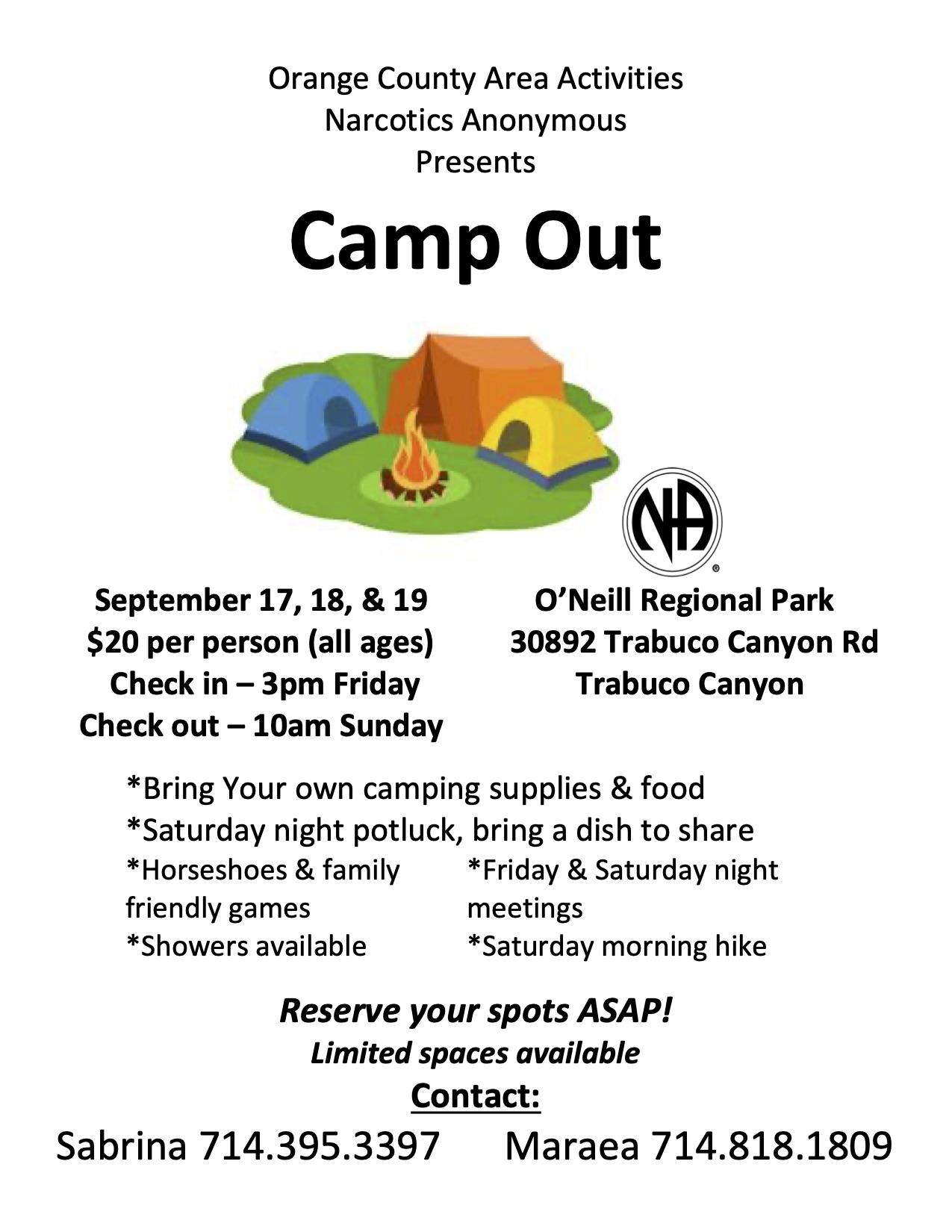 LGBTQ Committee of NA Southern California Region Presents
F.E.A.R. BALL

October 23rd, 2021
5pm to 11pm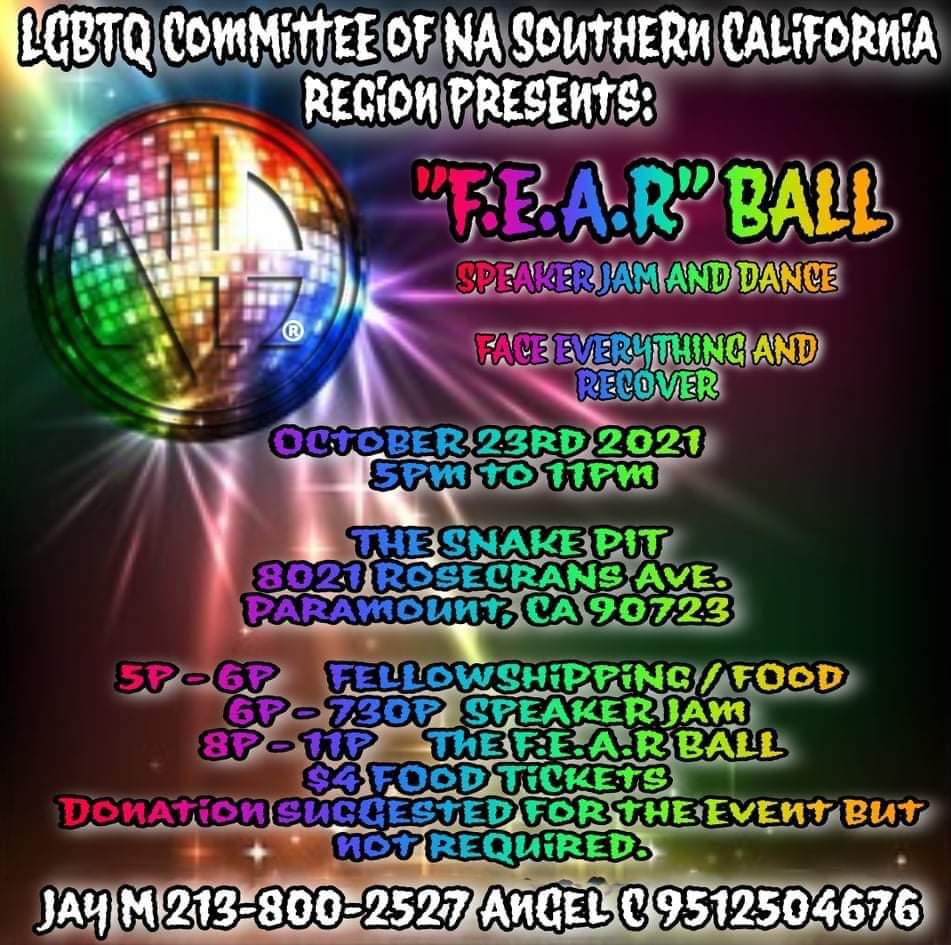 SCRCNA 42
Welcome to SoCal Clean 42!

We are proud to present, next year's SCRCNA-42 Convention. We are pleased to announce it will be held in downtown Los Angeles, at the Westin Bonaventure. It will be held over Halloween weekend, in 2021.
We are currently planning a live convention, though there may be a chance it will be virtual. With the current situation, we don't know when the current restrictions on large social gatherings, will be lifted.
We will be selling Pre-Registration tickets, for an amount lower than onsite Registration. Please check back soon.
Follow us on our new Facebook page.
Southern-California-Regional-Convention-42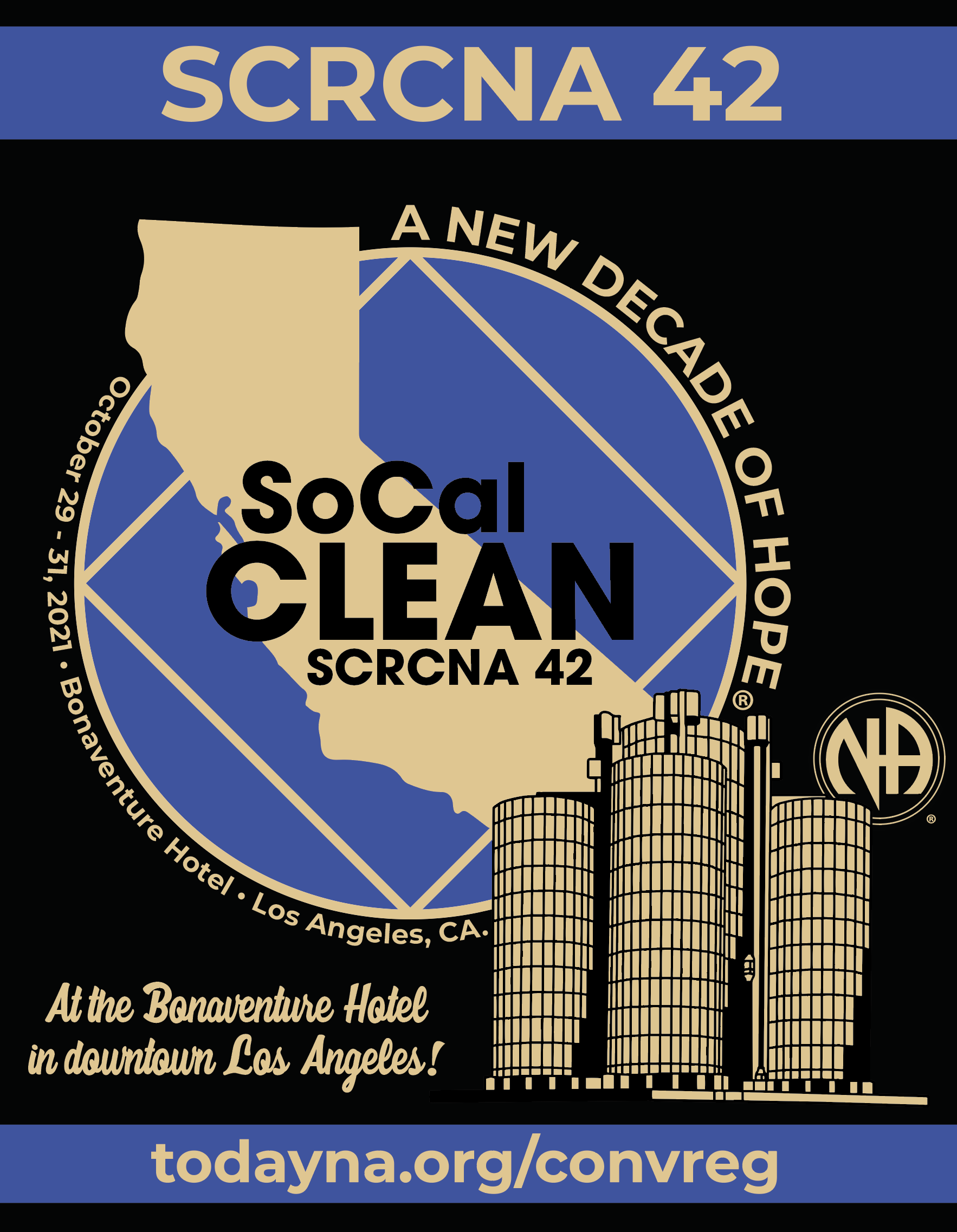 Orange County Area Activities NA
Presents
Annual 12 Days of NA
December 12-23, 2021
Don't wait….Save the date!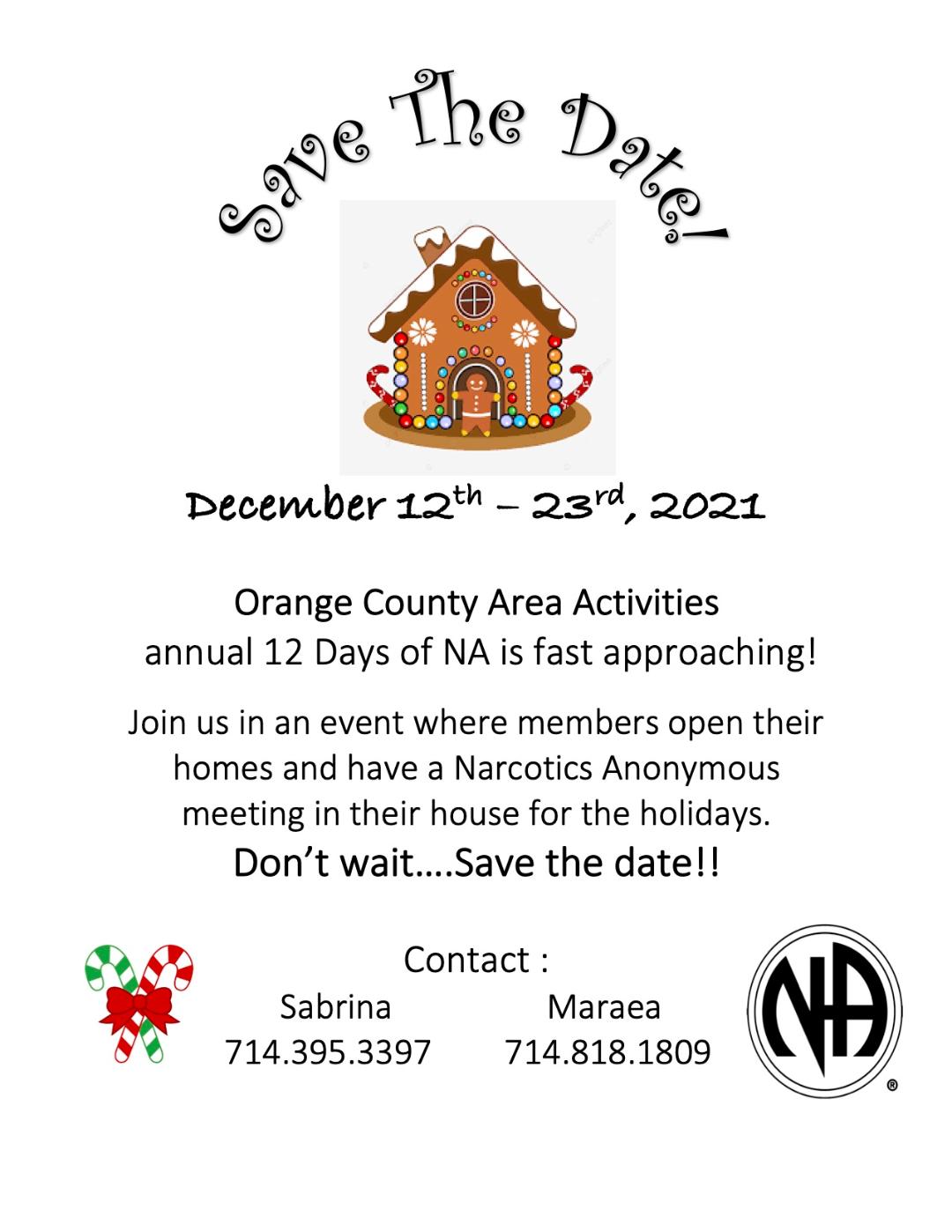 Quick link to our Service page