Orange County Area Activities
We post only Orange County Area Activities, Regional Activities, and Activities from the Areas that directly border our Area on the Orange County Web site.
Visit the Southern California Regional Activities page to learn what is going on in the other areas in the Southern California region.
Send Email to OC Area Activities Committee for questions, comments or feedback regarding Orange County events and activities.
So. Cal. Regional Activities Presents
NA's 67th Birthday Bash!
Zoom Speaker Jam and Dance
Saturday July 25th
12pm til 7pm
See poster for additional info!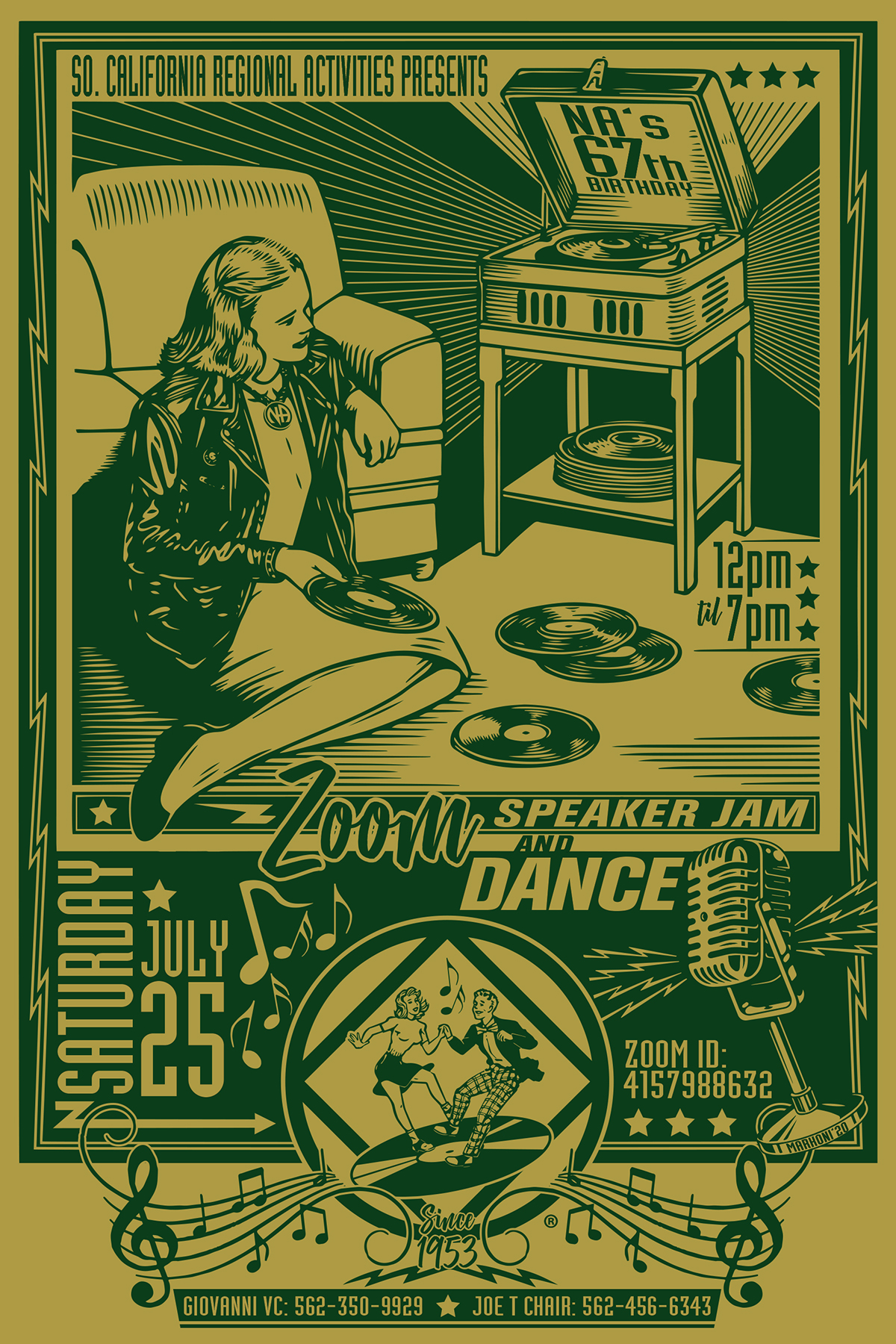 Band of Brothers Men's Convention
October 2-4, 2020 in Portland, Oregon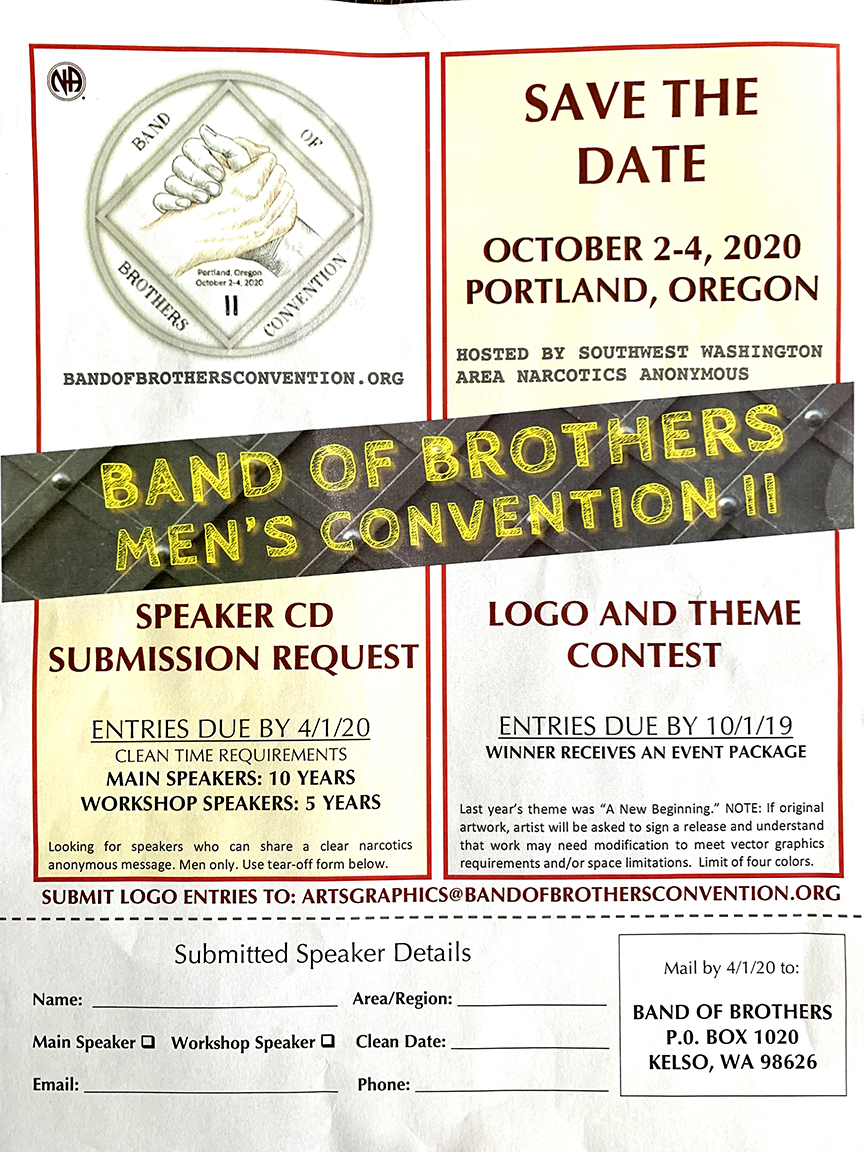 SCRCNA 41
October 30-November 1, 2020 in Ontario, CA
Ontario Convention Center
2000 E Convention Center Way
Save the date for the SCRCNA 41
Quick link to our Service page